Why Choose Tax Strategies Ltd.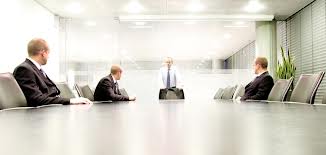 Here at Tax Strategies Ltd., we believe that we are different from most of the organizations in our field. Many of our competitors eschew a comprehensive service in order to sell investments products, whereas we believe that delivering solutions based solely on the requirements of each client is the only route to building lasting relationships.
We understand that choosing a wealth management firm is a very personal decision, and we will never insert you in to someone else's investment model, as we strongly believe in tailoring a model that will deliver solutions at every level. We strive to become your trusted advisor, and our focus will always remain on each client's specific needs.
Because we are truly independent, we provide you with wholly objective advice. Our professional advisors work for you and you alone. With less than 120 clients on our books, we are able to provide the personalized service and depth of knowledge that will make a difference to you and your family's future. Below, are some of the features that we believe make us unique:-
Family owned and operated – Family values are at the core of our business
Industry expertise – Our team has over 40 years of experience within the financial planning and wealth management fields, and will design a structure that will tailored to you requirements.
Truly independent – Our advice is always independent and specific to your needs. In addition, we are able to leverage the resources of our network of global traders, instead of being restricted to any single platform.
Comprehensive and integrated – We provide counsel in every area of wealth management, with particular expertise within asset management, concentrated equity positions, financial planning, private banking, philanthropic planning, tax minimization, lending, insurance, trust and intergenerational wealth transfer.
Boutique – With less than 120 clients, we are able to offer superior service and trusted advice to a niche of high-net-worth families.
Fiduciary responsibility – We have a fiduciary responsibility to act in our client's interests ahead of our own. Unlike most brokerage houses, Tax Strategies Ltd. is a Registered Investment Advisor (RIA) and have no financial interest in any of the services that we recommend. This ensures our clients can work with us without conflict, with total transparency, and that our interests are juxtaposed with our clients'.
Our independent, objective advice and tailored service provides all of our clients with a uniquely boutique experience. Put simply, our goal is to efficiently add value to our client's interests.